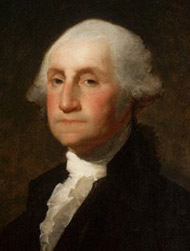 Michigan is a state I love. I have lived in Michigan my entire life. I love the sites and the people. I would say I love the weather but that would be a lie. But my oh my how far we have fallen. We have the highest unemployment rate in the country. Our roads and infrastructure are a shambles. Our economy has floundered for a decade. The of course there is Detroit.
The Wayne County prosecutor has decided to prosecute the Mayor Kwame Kilpatrick for lying under oath both about his affair and the reasons surrounding his firing of the former police chief. The text messages between himself and his paramour (his former Chief of Staff) are a matter of public record. The Mayor has never been especially friendly with the press and the City Council has asked that he resign. Yet the Mayor insists he will be vindicated. If it was virtually any other city I would say no way. But again this is Detroit so who knows.
Articles breaking March 24, 2008:
Who hired the lawyers?
Charges Pending.
Who Ousted Brown?
12 Count Felony Indictment.